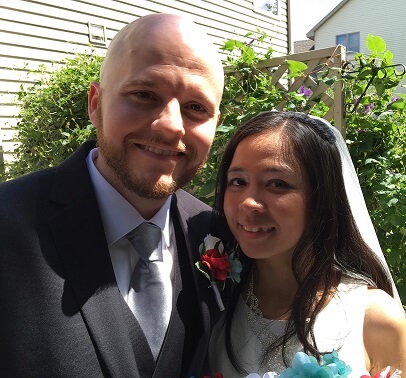 Welcome to Pastor Wagner's Corner
Hi, I'm Chad Wagner.  This is my personal website that I created to post all of my sermons, Bible studies, video blogs, blogs, essays, books, study tools, and other things that I'm interested in such as recommended books, educational courses (adult and children), my custom designed coffee mugs, favorite coffee accessories, and more. 
That beautiful Filipina next to me is my wife Sette.  She takes care of me so I can do what I do.  
I am the pastor of the Excelsior Springs Church which is a historic, independent, unincorporated, non-501c3, KJV-only, sovereign grace baptist church which meets in Excelsior Springs, MO.  I also own Liberty Website Services which is a web design and digital marketing company.  
In my free time I like to listen to sermons & podcasts and read about Biblical topics, economics, libertarian philosophy, history, and other interesting things.
We Have Rejected God - A Poem
Questions for Professing Christians
Why It's Hard for a True Christian to Get a Girlfriend
Subscribe to Pastor Wagner's Blog
I have personally designed these coffee mugs.  As you will find out by perusing my website, I love the word of God, and I really like good coffee.  So naturally it seemed like a good business idea for me to design coffee mugs with Biblical themes.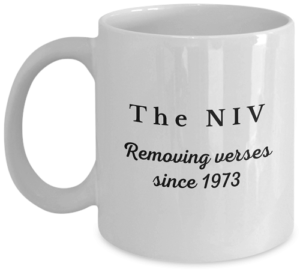 Have a look at my designs and see if you find one you like.  You will get a cool coffee mug and help keep the lights on at the Wagner house.
Get a free audio book by signing up for a free 30 day trial of Audible (owned by Amazon).  You can cancel at any time and keep your audio book.  
You can listen to the book on your phone as you drive to work or do work around the house.  If you are an auditory learner like me, audio books are a great way to learn and make the most of your limited time.
Watch for Neuticles on Animal Planet's Dr Jeff Rocky Mountain Vet
Meet Humphrey the Neuticles Spokesdog on Humphrey Speaks
Neuticles celebrating 25 years and over 50,000 Neuticles pets Worldwide!
Does your pet have itchy toes due to Summer allegies? Check out AllerFADE